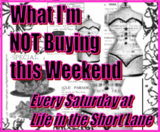 I'm so pumped cuz I finally bought a Honda Element A.K.A. Lego Car A.K.A. Blue Toaster last weekend.
Snuggles really likes riding in it, which is awesome and a great change of pace from how he acted in the Smart Car:
Those of you who cart your dogs around in SUV-types, what do you find is the best way to secure your pup? I've been putting on his harness and clipping on his 2 point-contact leash, which is looped around a caribiner, which is connected to the caribiner that attaches the fold up seat to the side of the car. Just wondering if there's a better way. Please share your thoughts, rejoinders, comments, retorts and insults.
We thank ye muchly.